IN THE STORE
In the store we accept Debit, Visa, MasterCard, American Express, Cash, & e-Transfer.

NOTE: For e-Transfers there might be a slight delay as we wait for the funds to transfer. We will not release the items until the funds have been confirmed.
ONLINE
Online ordered can be paid thru PayPal (they accept all major credit cards) or thru e-Transfer (to sales[at]industrialuv.com) before the items are shipped out.  
PayPal supports many credit cards, including Visa, MasterCard, & American Express.

We use PayPal as our payment service provider for all online payment transactions, but you do NOT need a PayPal account to use their services.
After you hit the "Buy" button in your cart, you will be redirected to this PayPal landing page.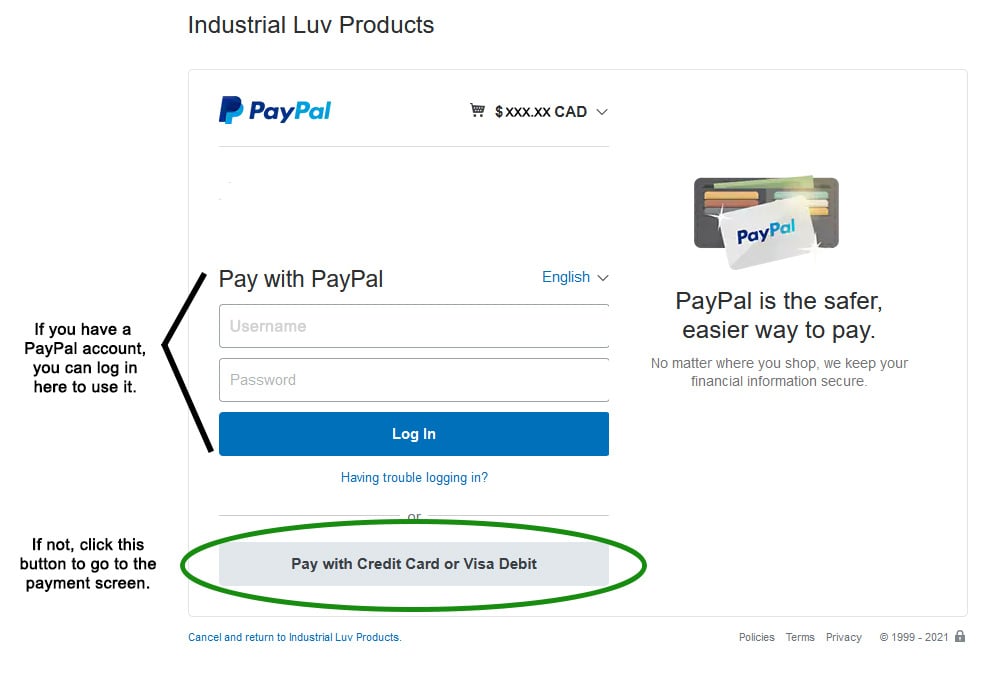 If you have a PayPal account and know how to use their services, you can log in from this page.
If not, click on the grey box at the bottom of the page, and it will take you to a payment screen that looks like this: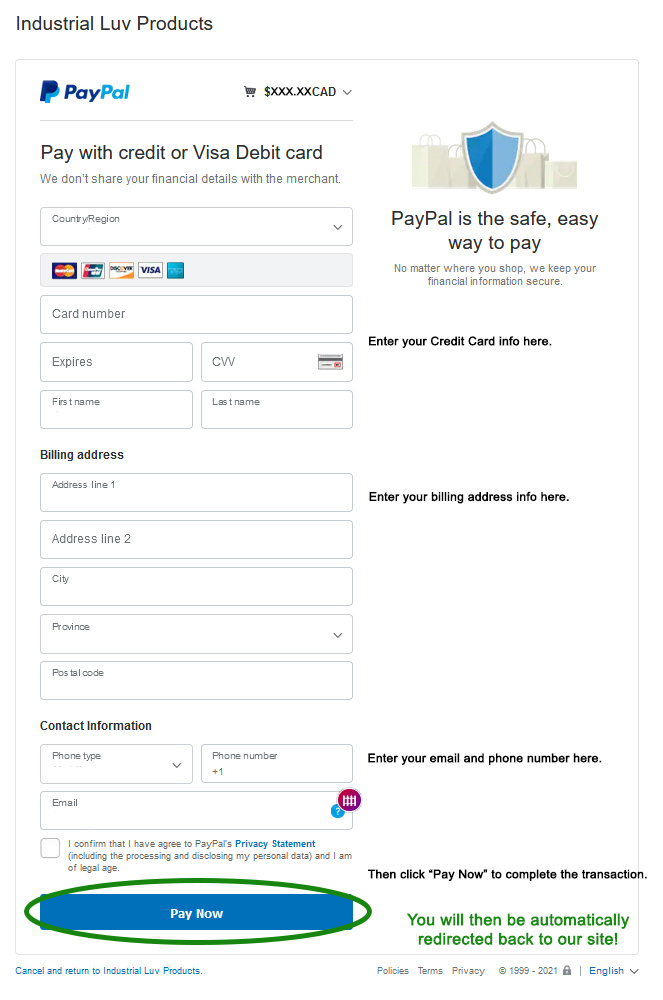 After entering the information required, click the "Pay Now" button to complete the transaction.
At that time, you will be redirected back to our website. Your transaction is now done and we will text/email you with updates as needed.